La Salle Bordeaux- call for partners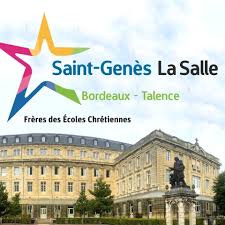 Call for partners for a project on the theme "The planet needs you", at the initiative of the St Genès school center in Bordeaux.
This project concerns students (18 years old and over)
If you are interested, please take contact before November 10th.
Appel à partenaires pour un projet sur le thème "La planète à besoin de toi", à l'initiative du centre scolaire St Genès à Bordeaux, Ce projet concerne des étudiants (18 ans et plus) Si vous êtes intéressé, merci de prendre contact avant le 10 novembre.
Convocatoria de socios para un proyecto sobre el tema "El planeta te necesita", a iniciativa del centro escolar St Genès de Burdeos.
Este proyecto concierne a estudiantes (mayores de 18 años)
Si está interesado, póngase en contacto antes del 10 de noviembre.