Retour sur la journée d'intégration au Mont St Michel-La Salle tour d'Auvergne
On Thursday 7th September we were at our integration day at Mount St Michael. We loved this day because we were together. When we arrived at Mount St Michael at lunch time, we had a picnic with our friends. After that we walked barefoot on the mud which was slippery and somebody fell. While
we were waiting for the guide we had a great time. When he arrived he took us to the quicksands. We all plunged into the quicksands and we stayed dirty. Then, we went back to Mount st Michael. The coach was in a hurry so we had to run to arrive on time. We tried to wash our feet. When we arrived the ffirst coach went back to Rennes with very few people. The girls got changed and we went back to the school. On the way back we were happy and sung a lot of songs,. The journey was really great!
Mathis and Caroline 3°C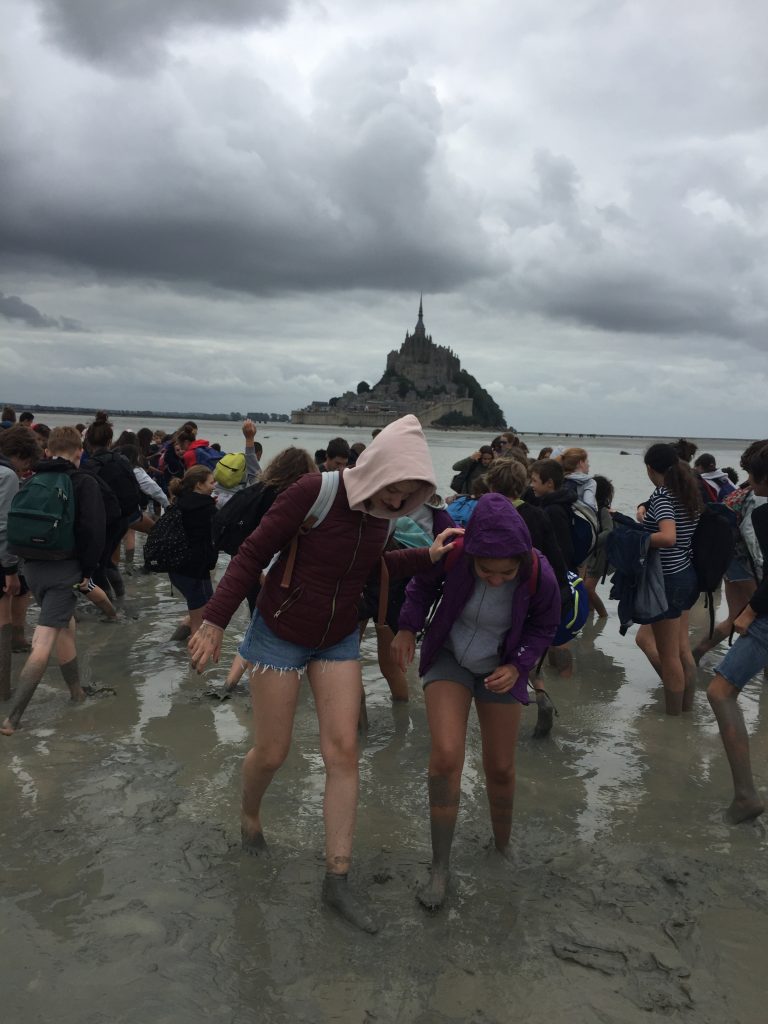 Hello !
We are going to talk about our integration day at Mount St Michael on the 7th September. In the morning we took the coach for one hour of journey to go to Mount St Michael, the journey was cool, we laughed a lot.
When we arrived at the foot of the Mount, we took a shuttle and finally arrived.
We had a picnic and after that, in the afternoon we walked barefoot next to the Mount.
Later, we plunged into some quicksands, it was really funny.
We had a beautiful sight on the Mount.
Then we went back to the shuttle and changed our clothes and returned to the school in two different groups. We really had a good time this day !
Noé and Maxime 3°C