LSDreams 10th Edition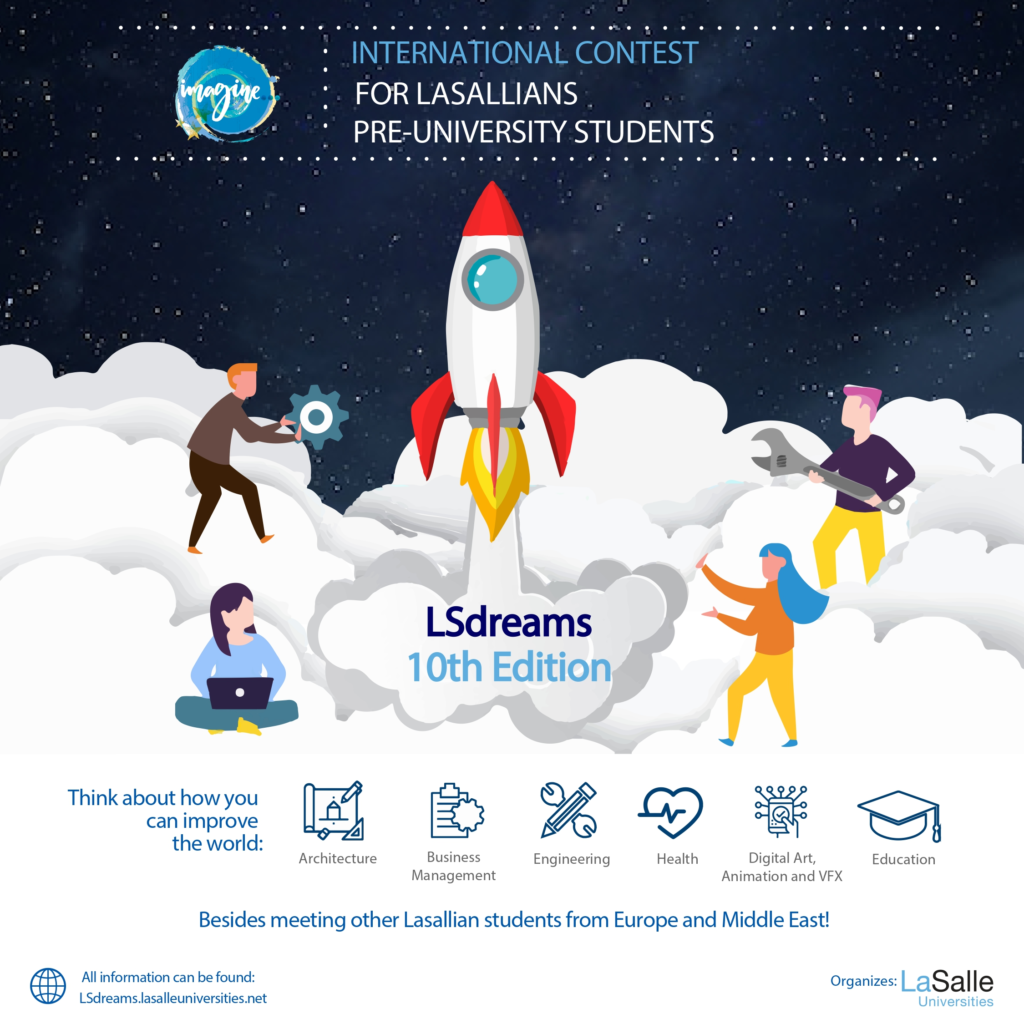 The intention of the LSdreams' project is to encourage the creative and talented young people of
our Lasallian Schools in Europe and the Middle East to work in cooperation, and develop new ideas
in favour of a more environmentally, economically and socially sustainable planet. The project
aims to promote innovative ideas in six possible areas: Engineering, Business Management,
Architecture, Health, Digital Arts, Animation & VFX and Education. The contest is opened to pre-
university students in our Lasallian Region. Students from participating schools are invited to develop
their idea under the supervision of a tutor who will assume the role of ambassador in their center,
they can work in teams formed by a maximum of three students from the same center or in collaboration
with two teams from different centers of the same country or from other countries.
The 10th edition presents substantial news regarding the previous editions. First, the organization
wants to raise awareness of challenges related to any of the 17 UN Sustainable Development Goals.
The awards consist of participation in the International Summer School of Barcelona or Madrid. All
winners, together with their tutor, can participate in one of the Spanish University campuses of La Salle.