¿How connect students to teachers?-ARLEP: Sector Bilbao lasalleencasa.net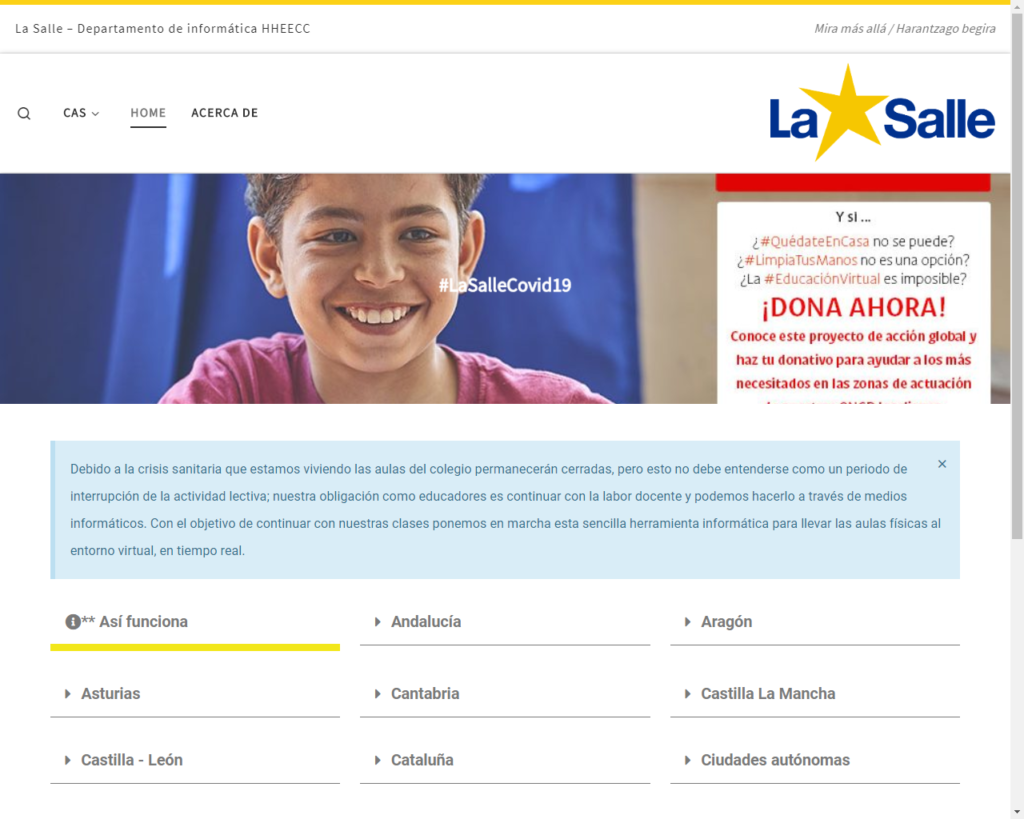 Through video conferencing, as support for distance learning or virtual education:
We need to make it easier for teachers, students and families to access classes, i.e. access to video conferences.
We have to look for a simple computer system, with the least possible number of clicks and with the least need to enter user credentials.
The system must be easily accessible by any user, from any device.
The system also has to be technically sustainable, as video conferencing methods consume a lot of bandwidth.
La videoconferencia como soporte para la educación a distancia o virtual .
Necesitamos facilitar a profesores, alumnos y familias el acceso a las clases, es decir, el acceso a las videoconferencias.
Hemos de buscar un sistema informático sencillo, con el menor número de clics posible y con la menor necesidad de introducir credenciales de usuario.
El sistema ha de ser fácilmente alcanzable por cualquier usuario, desde cualquier dispositivo.
El sistema además ha de ser sostenible técnicamente, ya que los métodos de videoconferencia consumen gran ancho de banda.
La vidéoconférence, en suppport de l'enseignement à distance ou virtuel.
Nous devons faciliter l'accès des enseignants, des élèves et des familles aux classes, c'est-à-dire l'accès aux vidéoconférences.
Nous devons rechercher un système informatique simple, avec le moins de clics possible et le moins de saisie de données d'identification de l'utilisateur.
Le système doit être facilement accessible par tout utilisateur, depuis n'importe quel appareil.
Le système doit également être techniquement viable, car les méthodes de vidéoconférence consomment beaucoup de bande passante.