Ecumenical Celebration during the Week of Prayer for Christian Unity, Tehnological High School Sfântul Ioan de La Salle – Pildesti, Romania
The love of Christ asks us to pray, but aslo requires us to go beyond the mere Prayer for Christian Unity. Communities and churches need the gift of reconciliation with God who is the source of life. But they need above all to bear witness together to the world: "May they all be one; as thou, Father, art in me and I in thee, that they also may be one in us: that the world may believe that thou hast sent me. "(Jn 17:21).
The world needs apostles of reconciliation to remove barriers, build bridges, bring peace and open the way for new forms of living in the name of Jesus Christ who reconciled us with God. The Holy Spirit guides us to the path of reconciliation on his behalf.
Monday, January 23, our school organized an ecumenical celebration attended by the entire educational community.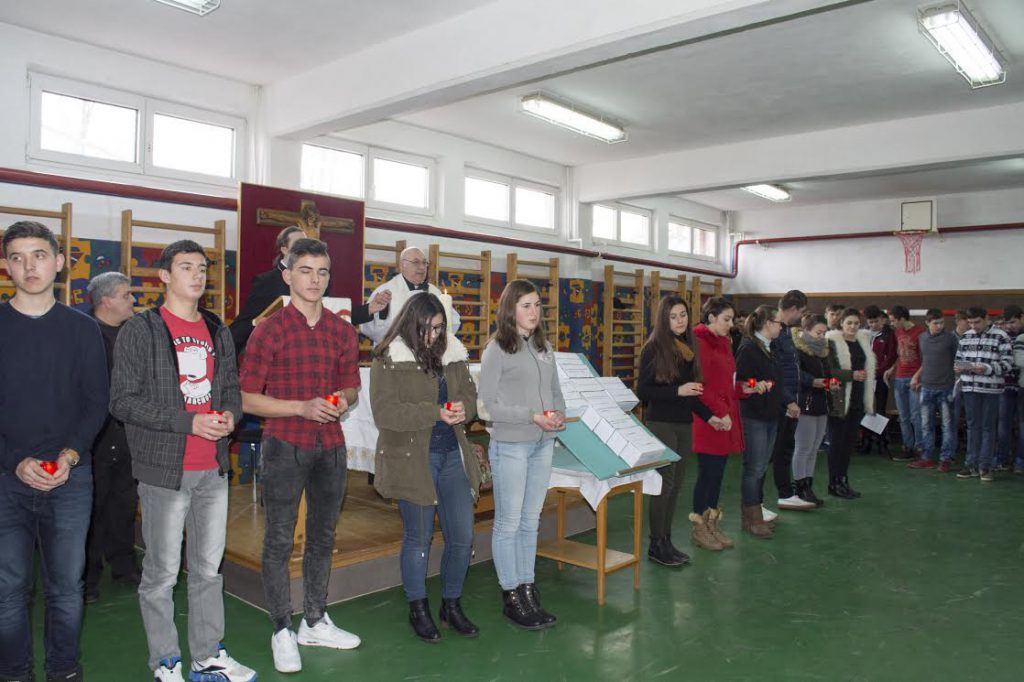 There were together in prayer with us parish priests: Ciobanica Andrei parish priest of Pildeşti community and priest Liviu Lupu, vicar of the Orthodox community in the neighboring village, Gherăeşti. The theme chosen this year for the Week of prayer was entitled Reconciliation – the love of Christ compels us (cf. 2 Cor 5.14 to 20) and the texts used in the celebration were developed by the Council of Christian Churches from Germany (ACK). This theme celebrates reconciliation, which is offered through an irrevocable manner by our faith in Jesus Christ. The love for Christ is the moving force that helps us overcome the divisions between us and pushes us towards acts of reconciliation.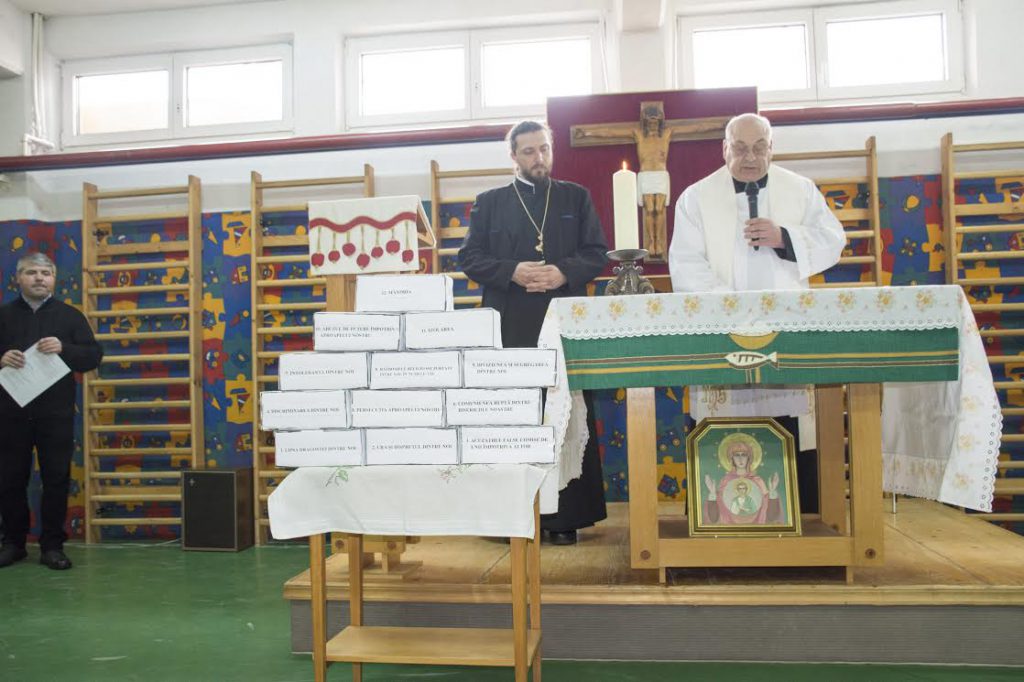 During the celebration there were two symbolic actions: a first action was to build a wall (with reference to the Berlin Wall), which symbolized our sins and the division recogniyed by Christians. After the sermon this wall was turned into a cross. The second action was the symbolic lighting of 12 candles by 12 people. By doing that, all the present persons were invited to be Christ's ambassadors and carry this light into the world, into the dark places where conflict, discord and divisions of all kind are a common obstacle to their testimony.