Rombek School in South Sudan
We'd like to inform you that classes began for our students from the new secondary school in Rumbek, South Sudan! They are now hosted in the existing facilities of the Loreto Sisters School until  the new South Sudanese school year in February 2019.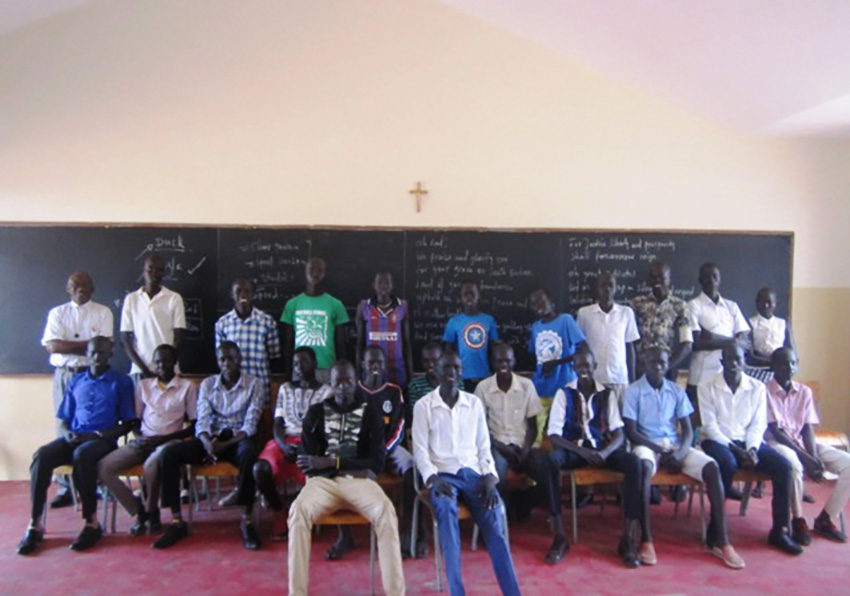 ¡Nos gustaría compartir con ustedes que las clases han comenzado para nuestros alumnos de la nueva escuela secundaria en Rumbek, Sudán del Sur! Ahora se están utilizando los espacios de la Escuela de las Hermanas de Loreto hasta el comienzo del nuevo año escolar de Sudán del Sur en febrero de 2019.
Nous aimerions partager avec vous que les cours ont commencé pour nos élèves de la nouvelle école secondaire de Rumbek, au Soudan du Sud! Ils sont maintenant accueillis dans les locaux de l'école des Sœurs de Loreto jusqu'à la rentrée 2019 qui est prévue au Soudan du Sud pour février.
Fondazione De La Salle Solidarietà Internazionale