Launch of District Newsletter (Ireland, Great Britain and Malta)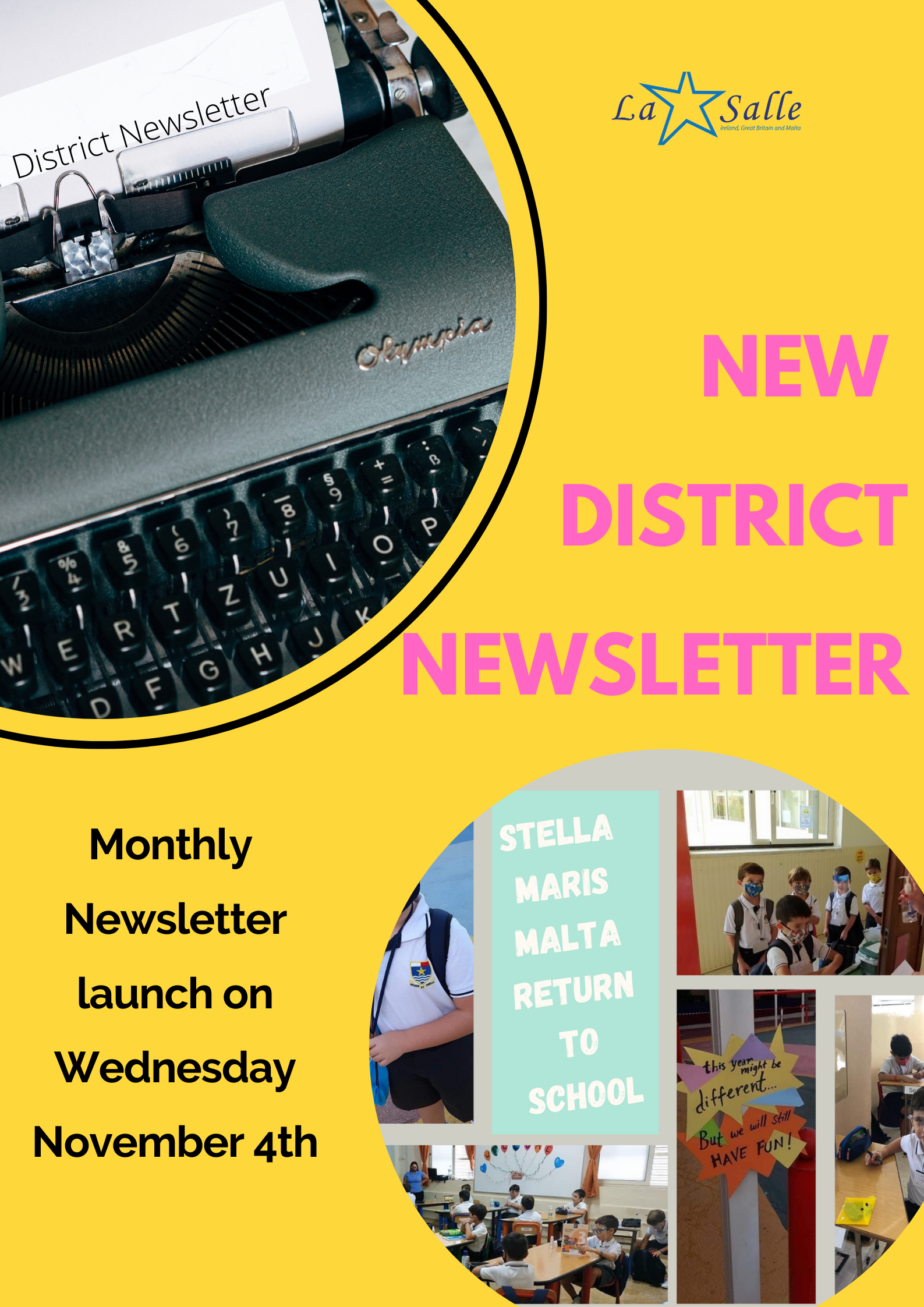 On Wednesday November 4th we will be launching the new District Newsletter.
This initiative is one of the key communications developments for the this year and it is aimed at improving channels of communication and helping enhance the sense of community within the District while also helping to strengthen and share our core values.
Over the last five weeks we have shared updates on the International Lasallian Days for Peace to keep you up to date with events throughout the District, and further afield.
We have also included 'other news of interest' to reflect what is happening in the Communities, Schools and Pastoral Centres, and these events will now form the basis of the District Newsletter.
The Newsletter will be distributed on the first Wednesday of each month via email and I am appealing to everyone with any relevant information to send it on for inclusion. It is encouraging to see that this has already started.
I am looking for any photographs and information on activities taking place in schools and pastoral centres, along with events within the Communities. All details can be forwarded to eunanwhyte@lasalleigbm.org.
Progress is also being made on another of the key communications initiatives, the new District website, which is currently under construction and will be up and running in the near future.