Ireland-Lasallian Exhibition: Who is St. John Baptist de La Salle?
Over a hundred students from eight De La Salle Schools in Ireland contributed to this religious art exhibition which was hosted in the Pastoral Centre, Castletown, Co Laois on 19 April.
The brainchild of Mr Tom O'Neill of De La Salle College Waterford, the exhibition took the form of a competition, under the title, WHO IS ST JOHN BAPTIST DE LA SALLE?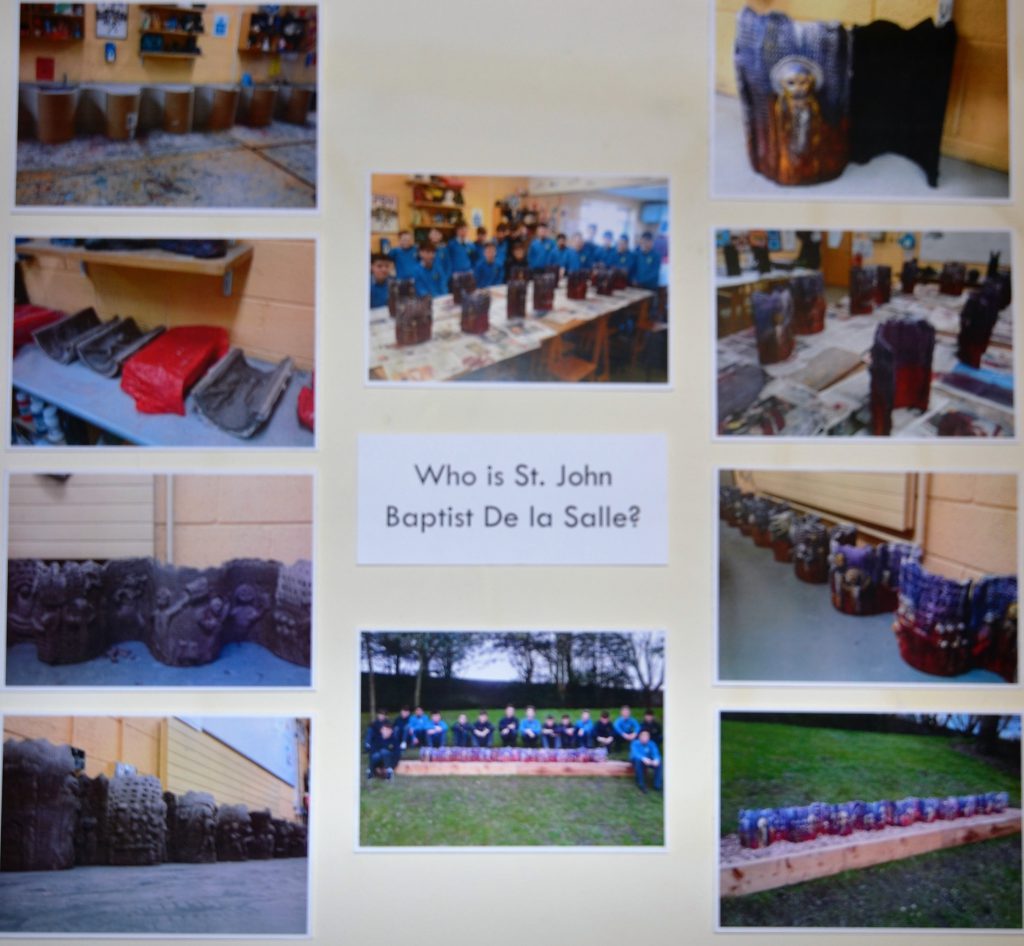 Entries were received from individual students, from groups and from schools and the choice of medium was left to the competitors themselves. The range of media included hand-written tracts, computer-generated wallcharts, poster-size sketches, cartoons, power-point materials, wood, clay, and even digital exhibits.
Among individual artists were Ashraf Ali from Waterford with his unique 'app' and Donnacha Hughes from Dundalk with his musical composition.  All participants received medals and certificates from the Auxiliary Visitor, Br Damien Kellegher. St Gerald's, Castlebar was declared the overall winner.
Mr O'Neill, who chairs the De La Salle Mission in Ireland, hopes to conduct similar competitions in the years ahead.
Brother Finbarr Murphy