Easter Greetings – Saludo Pascual – Salutations Pascales Fr. Robert Schieler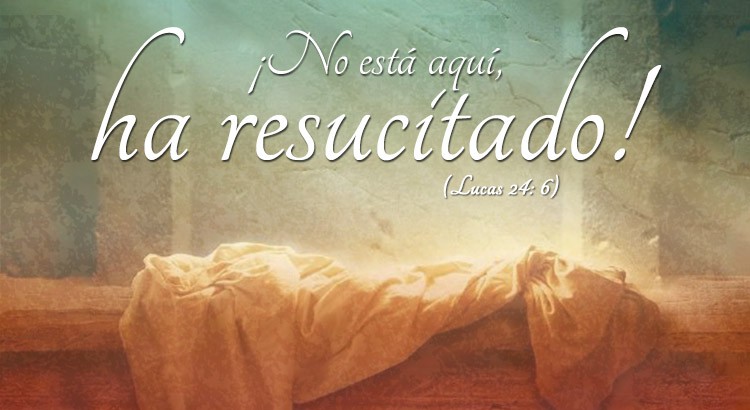 Our joy springs from the sure hope that we, too, will live forever.
The resurrection of Jesus and the promise of eternal life are the clearest signs of God's merciful actions on our behalf.  As ambassadors of Jesus Christ, how can we effectively manifest God's mercy to our sisters and brothers who, with us, live in a world characterized by war, torture, terrorism, epidemics, starving children, rejected refugees, mistreated migrants, relationship-blocking walls and natural disasters?
We must, I believe, help others to experience God's mercy through our own concrete and personal merciful actions.  We must really do unto others as we would have them do unto us in specific desperate situations.  In fact, in St. Matthew's account of the last judgment, Jesus reminds us that for Christians such actions are obligatory (Mt. 25:31-46).
Lasallians are called to touch hearts with the mercy of God.  We, like Pope Francis, must build bridges of mutual understanding and assistance and we must tear down walls of intolerance and exclusion.  We must be women and men characterized by tenderness, friendliness, forgiveness, educational excellence  and a practical concern for the well-being of our sisters and brothers who suffer from injustice, exclusion, war, anxiety about the future and lack of educational opportunity.
We have to be convinced that all those whom we encounter will experience God's mercy and the joy of Easter when they encounter these qualities through us – merciful ministers of God.
---
Nuestra alegría brota de la esperanza segura de que nosotros, también, viviremos para siempre.
La resurrección de Jesús y la promesa de la vida eterna son los signos más claros de las acciones misericordiosas de Dios hacia nosotros. Como embajadores de Jesucristo, ¿cómo podemos manifestar eficazmente la misericordia de Dios para con nuestras hermanas y hermanos que, con nosotros, viven en un mundo caracterizado por la guerra, la tortura, el terrorismo, las epidemias, los niños hambrientos, los refugiados rechazados, los emigrantes maltratados, los muros que bloquean las relaciones y los desastres naturales?
Creo que tenemos que ayudar a los demás a experimentar la misericordia de Dios a través de nuestras propias acciones misericordiosas concretas y personales. Verdaderamente, debemos hacer a los demás lo que nos gustaría que nos hicieran a nosotros en situaciones desesperadas específicas. De hecho, en el relato de la rendición de cuentas en el juicio final según San Mateo, Jesús nos recuerda que para los cristianos tales acciones son obligatorias (Mt. 25: 31-46).
Los Lasalianos estamos llamados a mover los corazones con la misericordia de Dios. Nosotros, al igual que el Papa Francisco, tenemos que construir puentes de entendimiento y ayuda mutua y debemos derribar los muros de la intolerancia y la exclusión. Tenemos que ser hombres y mujeres que se caracterizan por la ternura, la amistad, el perdón, la excelencia educativa y una preocupación práctica por el bienestar de nuestros hermanos y hermanas que sufren de la injusticia, la exclusión, la guerra, la ansiedad por el futuro y la falta de oportunidades educativas.
Tenemos que estar convencidos de que todos aquellos con quienes nos encontramos van a experimentar la misericordia de Dios y la alegría de la Pascua cuando se encuentren con estas cualidades en nosotros – ministros misericordiosos de Dios.
---
Notre joie jaillit de l´espérance assurée que nous aussi nous vivrons pour toujours.
La résurrection de Jésus et la promesse de vie éternelle sont les signes les plus clairs des gestes miséricordieux de Dieu à notre égard. En tant qu´ambassadeurs de Jésus-Christ, comment pouvons manifester effectivement la miséricorde de Dieu à nos frères et sœurs  qui vivent comme nous dans un monde marqué par la guerre, le terrorisme, les épidémies, les enfants affamés, les refugiés rejetés, les migrants maltraités,  les relations qui bloquent comme des murs et les désastres naturels ?
Je crois que nous devons aider les autres à expérimenter la miséricorde de Dieu à travers dans nos actions miséricordieuses, concrètes et personnelles. Nous devons vraiment faire aux autres ce que nous aimerions qu´ils nous fassent dans ces situations désespérées. En fait, dans le récit du jugement dernier de saint Matthieu, Jésus nous rappelle que ces actions sont obligatoires pour les chrétiens (Mt 25, 31-46).
Les lasalliens sont appelés à toucher les cœurs  avec la miséricorde de Dieu. Nous, comme le pape François, nous devons bâtir des ponts de compréhension et d´assistance mutuelles et démolir les murs de l´intolérance et de l´exclusion. Nous devons être des hommes et des femmes caractérisés par leur tendresse, leur esprit avenant, le pardon, l´excellence de la civilité et la préoccupation pratique du bien-être de nos frères et sœurs  qui souffrent à cause de l´injustice, de la guerre, de l´angoisse de l´avenir et du manque d´opportunités éducatives.
Nous devons être convaincus que tous ceux que nous allons rencontrer expérimenteront la miséricorde de Dieu et la joie de Pâques quand ils trouveront ces qualités chez nous qui sommes ministres miséricordieux de Dieu.
---