Congreso Mundial de Educación Lasallista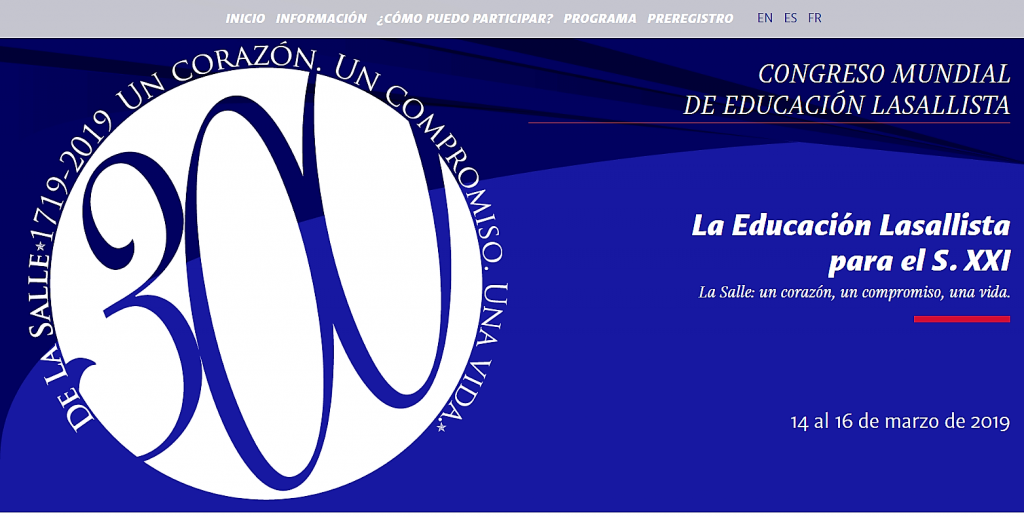 Those who are interested can visit our website: www.lasalle.mx/icle which provides wide and detailed information about the Congress. Registration will be open also in this site from October 8, 2018 to February 15, 2019.
Les personnes intéressées peuvent se rendre sur le site internet: www.lasalle.mx/icle  Inscriptions ouvertes du 8 Octobre 2018 au 15 Février 2019.
Los interesados pueden consultar el sitio en la red www.lasalle.mx/icle creado para ofrecer información amplia y detallada acerca del Congreso. En el mismo sitio podrán inscribirse, a partir del 8 de octubre de 2018 y hasta el 15 de febrero de 2019.