Celebrating ILDP at De La Salle Dundalk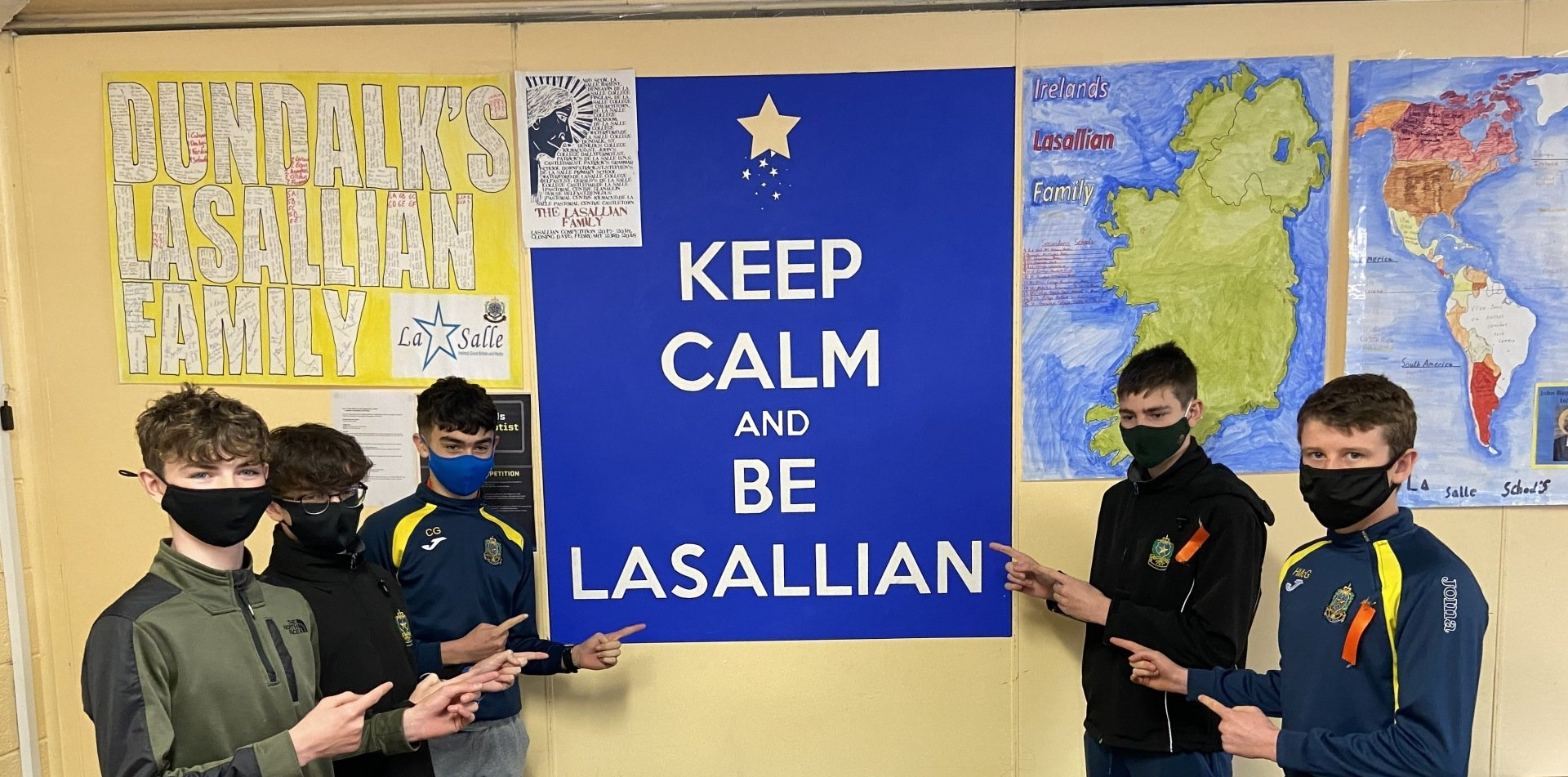 The Transition Year students (Fourth Year) in De La Salle College, Dundalk celebrated the ILDP 2020 as part of their Lasallian Studies course. Throughout the month between September 21st and October 21st, they explored and discussed the four key themes of: Week One – Grief and Loss; Week Two – Reflection and Growth; Week Three – Strength in Community and Compassion; Week Four – Resurgence and Hope.
They considered what actions are needed during these unprecedented times of change and what we can do as Lasallian's to provide support for our communities and Lasallian Family as a whole. They would like to extend the invitation to all Lasallian's across the world to "choose peace" and be aware that we, as Lasallians "remain in this together, united and more hopeful than ever".
The photographs show the TY students proudly displaying their creative work from the stimuli provided for the ILDP 2020. The last picture also has a simple message to share with Lasallians across the world from De La Salle College in Dundalk.