Wajih Frangieh, 3ème mondial en ABACUS
Wajih Frangieh, élève au Collège De La Salle – Kfaryachit, fut l'un des 12 participants libanais à la 5ème Compétition mondiale en Arithmétique mentale et en Abacus (the 15th PAMA Global Abacus and Mental Arithmetic Competition) organisée par la Pan Pacific Abacus and Mental Arithmetic Association. Cette compétition a eu lieu à San Francisco, aux USA, le 29 décembre dernier.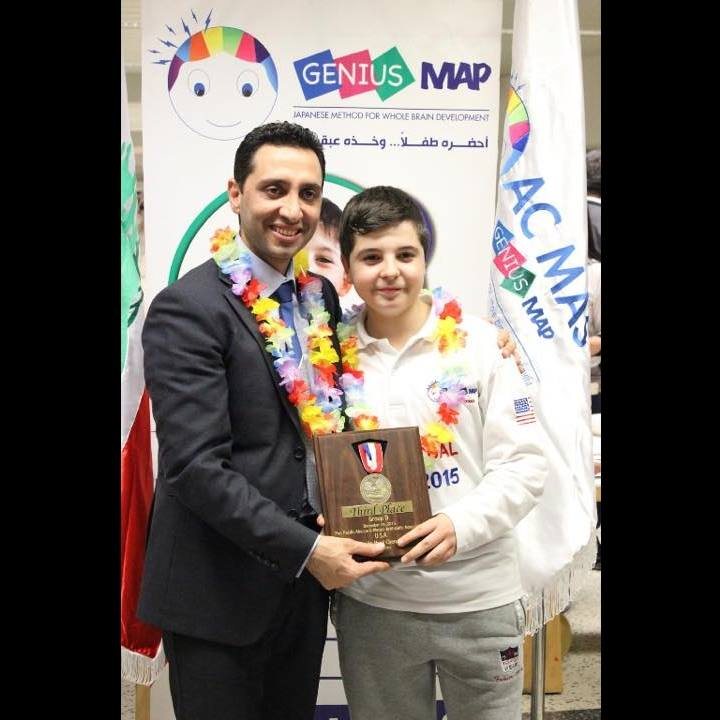 Les PAMA Global Awards sont un concours international où se rencontrent les génies en mathématiques et entrent en compétition, les uns contre les autres. Le but est d'observer les compétences arithmétiques mentales des participants de tous les pays, la promotion et l'éducation du calcul mental (Abacus), et le développement des amitiés entre les participants du monde entier.
La délégation libanaise a joué face à 350 autres enfants de par le monde venant du Japon, de Taiwan, du Canada, des USA, de Hong Kong, de l'Arabie Saoudite et de l'Afrique du Sud.
Félicitations à notre élève Wajih Frangieh en EB8 qui a remporté le 3ème prix de cette compétition Internationale.